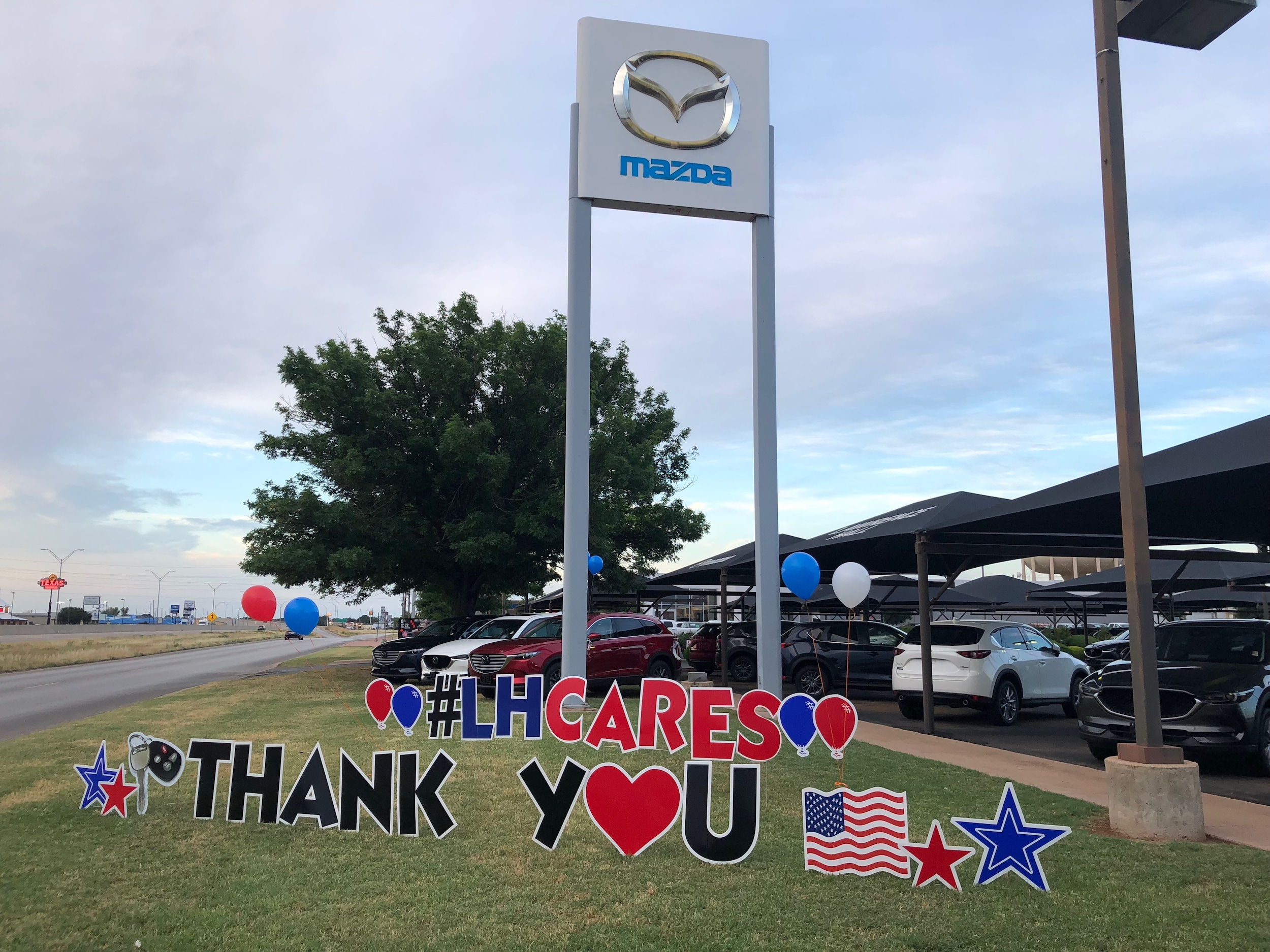 On Thursday May 21, the Lawrence Hall Abilene Dealership Group hOSTED the first ever "Lawrence Hall Cares Fund and Food Drive" BENEFITING The Food Bank of West Central Texas.  With the help and generosity of citizens and companies of Abilene and the Big Country, the drive raised a grand total of $33,517.00 in cash, online and food donations.  That amount will be converted into approximately 167,585 meals for people in need in Abilene and some surrounding communities.
KTXS Television did great pre-promotion and live coverage the day of the event.  You can find stories on the KTXS Facebook Page as well as at KTXS.com     This story really explains how important helping our neighbors really is.   https://ktxs.com/news/local/people-give-back-to-food-bank-of-west-central-texas-through-lawrence-hall-cares
The success of this drive would not have been possible without the help of some great local people and local companies who immediately jumped in with offers of help when they heard about the drive.   Everyone at Lawrence Hall Abilene would like to say a special Thank You to:
KTXS TV 
Town Square Radio Stations
LaVoz Radio Station
KABW Radio Station
American Classifieds
Abilene Wrecker Service
And many more!
On behalf of The Food Bank of West Central Texas and the entire staff and management of Lawrence Hall Abilene, to everyone who supported us, dropped by to donate, donated online, shared posts about the drive, shared information to get the word out or honked as you drove by in support…
THANK YOU!
TO SEE PICTURES AND VIDEOS FROM THE EVENT, PLEASE CLICK THE LINK BELOW.